If you are still Searching for the best Website or Blog to visit for your Waec, Neco and Jamb 2020, then I strongly recommend flashlearners.com. Flashlearners is your #1 Source for Educational Information, Including Waec, Neco & Jamb guide.
Here at flashlearners.com, I have all the resources and information you need to blast waec, neco and Jamb in flying colours. A daily visit to flashlearners.com will better prepare you to pass Waec, Neco and Jamb 2020/2021 without expo or runs.
I am FlashIsaac and CEO at Flashlearners.com. Take a glass of water and let me take you on a journey that will dramatically boost your waec result, give you a skyrocketed Neco result and astronomically improve your Jamb score.
Recommended Blog For Waec' Neco & Jamb 2020
It is better to prepare for a good result than to repair a bad one. You don't need a big head to move ahead. A daily visit to this blog will change your life just like Magic.
The following are features that makes flashlearners.com the best website for your Waec, Neco and Jamb exam.
A. Flashlearners Jamb, Waec & Neco Guide:
The Flashlearners guide is a hot category in Flashlearners that updates candidates about the latest waec, neco and Jamb trend.
Jamb Guide: To keep you updated with everything about Jamb.
Waec Guide: To keep you updated with everything about waec.
Neco Guide: To give you the latest on Neco.
B. Flashlearners Waec, Neco And Jamb Series:
The Flashlearners Series is a simplified approach designed to guide Waec, Neco & Jamb candidates to Do Extremely Well in their examinations. The Series was officially launched in December 23rd, 2017.
I have also included Blogging Series to help students  who want to start blogging.
If you care to join me in these series, I will teach you how I passed Jamb and Waec At One Sitting plus how you can start a blogging, make money, become the boss and an SEO Expert like me. IamFLASHISAAC.
C. Flashlearners Forum:
Here at flashlearners.com, I have a forum where you can ask any question bordering you. You also have the choice to create a topic and allow others to comment. The menus ASK ME and FORUM and very obvious when you visit flashlearners.com.
D. Flashlearners Online CBT Platform:
If you are a Jamb, Waec or Neco 2020 candidate who wish to practice past questions online in order to dramatically boost your score in the forthcoming  examination, then the Flashlearners Online quiz session is worth trying out.
Flashlearners online exam hall is loaded with likely examination questions. Now you may be wondering, how do I access this Flashlearners online cbt practice? It is very simple. Just follow the simple steps below:
Trust me, you are going to learn a whole lot from the quizzes. Ultimately, it will help you score higher in the real examination.
E. Flashlearners CBT Android Applications:
It is no doubt that the Flashlearners App is one of the best selling CBT Applications for Waec, Jamb and Post utme.
Waec, Neco And Jamb Past Questions are prophecies of future questions. Jamb doesn't have new questions to set; all they do is recycle old questions. Therefore, it is Compulsory that you get the Flashlearners applications to practice on your phone without data.
Read Also: How to tell your parents to buy you the app
F. Best Website With Thousands Of Visitors & Testimonies:
You are not here alone. Thousands of other candidates visit flashlearners daily for guide. This shows how people trust flashlearners. Also, so many persons have talked about flashlearners across social media as the best website for students in 2018.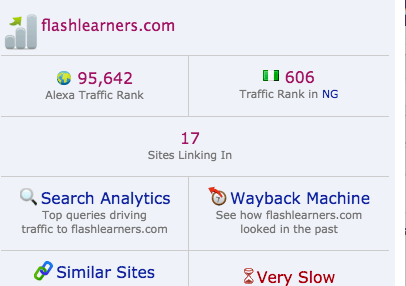 G. Flashlearners Guide For Parents:
Flashlearners guide for parents helps keep your parents informed on what you need and the best way they should treat you. It is also to keep them informed on the latest waec, Jamb and Neco trend so that they won't have to shout when you mention such things to them.
H. Flashlearners Latest News From Your School:
With every passing day, I try as much as possible to search for information concerning your school of choice. I verify such information and publish them here at flashlearners so that you can know what's happening in your choice school. I shall also keep you updated with post utme forms and admission process of your school.
I. Flashlearnes Contact Page:
You can always contact me anytime you have issues. Trust me, I shall respond to your queries. You may also want to roll with me on Instagram @iamflashisaac.
J. Flashlearners Facebook Page And Group:
Flashlearners has a very active Facebook page and group where you can get my latest posts for free. You will also have the opportunity to meet fellow candidates. Remember, iron sharpens iron.
K. Flashlearners YouTube Channel:
To ensure you pass using Videos, I have started a YouTube channel where you can watch me teach you live. The channel is currently being updated with videos and shall be fully launched soon.
L. Flashlearners Email Alert:
Flashlearners has a system where you can subscribe and get latest news for free in your inbox. The hottest articles for the day shall be sent to you back to back.
M. Flashlearners Is Registered:
Flashlearners is not a play ground. It is registered by the Corporate Affairs Commission (CAC).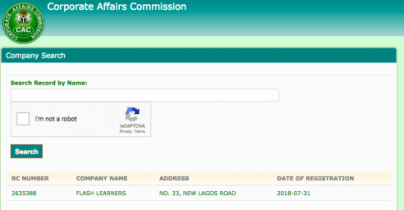 With these few points of mine, I hope you agree with me that Flashlearners is the best blog you need right now to prepare for you Waec, Neco and 2020 Jamb. Feel free to share with others and don't fail to let me know how you fee about this.