Are You Preparing For JAMB 2021 Or WAEC 2021? If Yes, then you will Find Flashlearners Android Applications more than helpful.
The Flashlearners Applications are the best Software to blast Waec, Jamb And Post UTME. Each App is Free to Download and Install, however, you can subscribe to Activate the Thousands of Past & Likely Questions if you are impressed.
DOWNLOAD OPTIONS



A.

Flashlearners Jamb CBT App


B.

Download Flashlearners Waec App
Past Questions are prophecies of future questions. Jamb, Waec and Your School don't have new questions to set; all they do is recycle old questions. Therefore, it is Compulsory that you get The Flashlearners CBT APK to blast all your Examinations.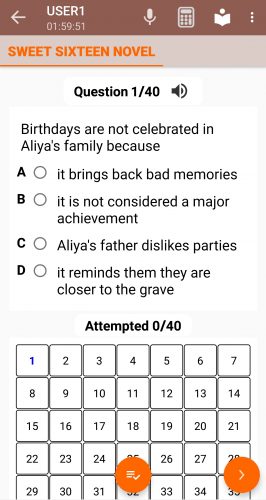 Reasons To Get Flashlearners CBT App
Flashlearners Jamb CBT 2021 is an e-learning Application that helps candidates prepare and pass Jamb without Runs or Expo. It works 100% offline (Without access to the Internet).
It has numerous questions, text-to-speech technology, voice control and intelligent personal assistant. You can literally use your voice to move from one question to another. It is the most interactive CBT software in Nigeria.
Contains Over 17,000 Questions Offline – practise authentic UTME past questions from 15 subjects with detailed explanations.
Practice By Topics – gain mastery of any topic by practising questions from any topic of interest.
Practice one or more subjects at once – you can practice all four subjects at a time.
Jamb Sweet Sixteen – revise the recommended literature with over 350 likely questions
Voice (Text-To-Speech) – you can listen to questions and explanation in an interesting way.
Intelligent Personal Assistant – get real-time advice on what topic to improve upon after each practice by voice.
Built-In Calculator – use the built-in calculator to crunch numbers without leaving the exam interface.
Rich Result Analysis – get a detailed analysis of how you perform on any exam.
Bookmarks – bookmark any question that you wish to view later.
Decide Everything – easily change the number of questions, exam year, exam time, exam mode and username.
Does Not Expire – continues to function as long as your computer stays alive!
No Subscription Fee – once activated, forever activated for all subjects!
Recommended: 17 Laws to pass post Utme
Why You Should Get Flashlearners CBT App Now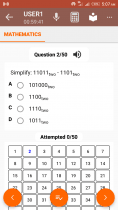 Contains Over 16,000 Questions Offline – practice authentic SSCE past questions with detailed explanations.
Grades Theory Answers Intelligently – get scores on your theory answers.
Practice By Topics – gain mastery of any topic by practising questions from any topic of interest.
Practice one or more subjects at once – you can practice any number of subjects at a time.
Voice (Text-To-Speech) – you can listen to questions and explanation in an interesting way.
Intelligent Personal Assistant – get real-time advice on what topic to improve upon after each practice by voice.
Built-In Calculator – use the built-in calculator to crunch numbers without leaving the exam interface.
Rich Result Analysis – get detailed analysis on how you perform on an exam.
Bookmarks – bookmark any question that you wish to view later.
Decide Everything – easily change the number of questions, exam year, exam time, exam mode and username.
Does Not Expire – continues to function as long as your computer stays alive!
No Subscription Fee – once activated, forever activated for all subjects!
ChatBox and so on…